Is Your Team Communication Broken?
We all have been there. We think we have our comms workflow under control. We have Outlook floating on the desktop, Slack behind it, plus a note-taking app. We can email, chat, take notes, and create to-do lists. What's wrong with this, right?
Nothing's wrong until you're swamped with email and start to leave some of them unreplied or miss important information that gets lost in an endless #project channel in Slack, or you simply can't find something in your note app.
Also, good luck trying to exchange information between these three tools. Or even worse, try collaborating around these with your team.
Life in quarantine.

Other person (via Slack): Did you see my email?

Me: No.

Other person (via Text message): I sent you an email that links to the Confluence page that has the Jira entry for the P4 document I need you to read. Please give me notes on Teamsite.

Me: I'm on it. pic.twitter.com/332jTAJ3sQ

— David Vonderhaar (@DavidVonderhaar) April 16, 2020
You could try hacking your way to collaboration by forwarding emails, or copy/pasting them in Slack, the same thing for notes and tasks. But in the end, this is a hack, a time-ticking bomb.
What if you could get one tool designed with collaboration in mind to improve your team's workflow? Meet Missive.
With Missive, your team can collaborate around email, tasks, chat, and more. All in the context of one app.
How does Missive replace your email client?
Missive is, in part, an email client with a twist. It's collaborative. It offers shared inboxes, assignment flows, live email drafting, canned responses, snoozing, shared labels, rules, undo send, and more.
Let's take a quick tour of the features mentioned above:
Shared inbox. A shared inbox is an inbox that can be accessed by multiple coworkers at the same time. Each user maintains a personal account, but they all can send and read messages from a particular email address.
The use cases are endless, it could be for customer support, sales management, email delegation, or something else.
Live email drafting. Think of Google Docs for email. Compose emails together, get feedback in real-time.
Assignment flows. Out of the box, any message can be assigned to an individual or a team.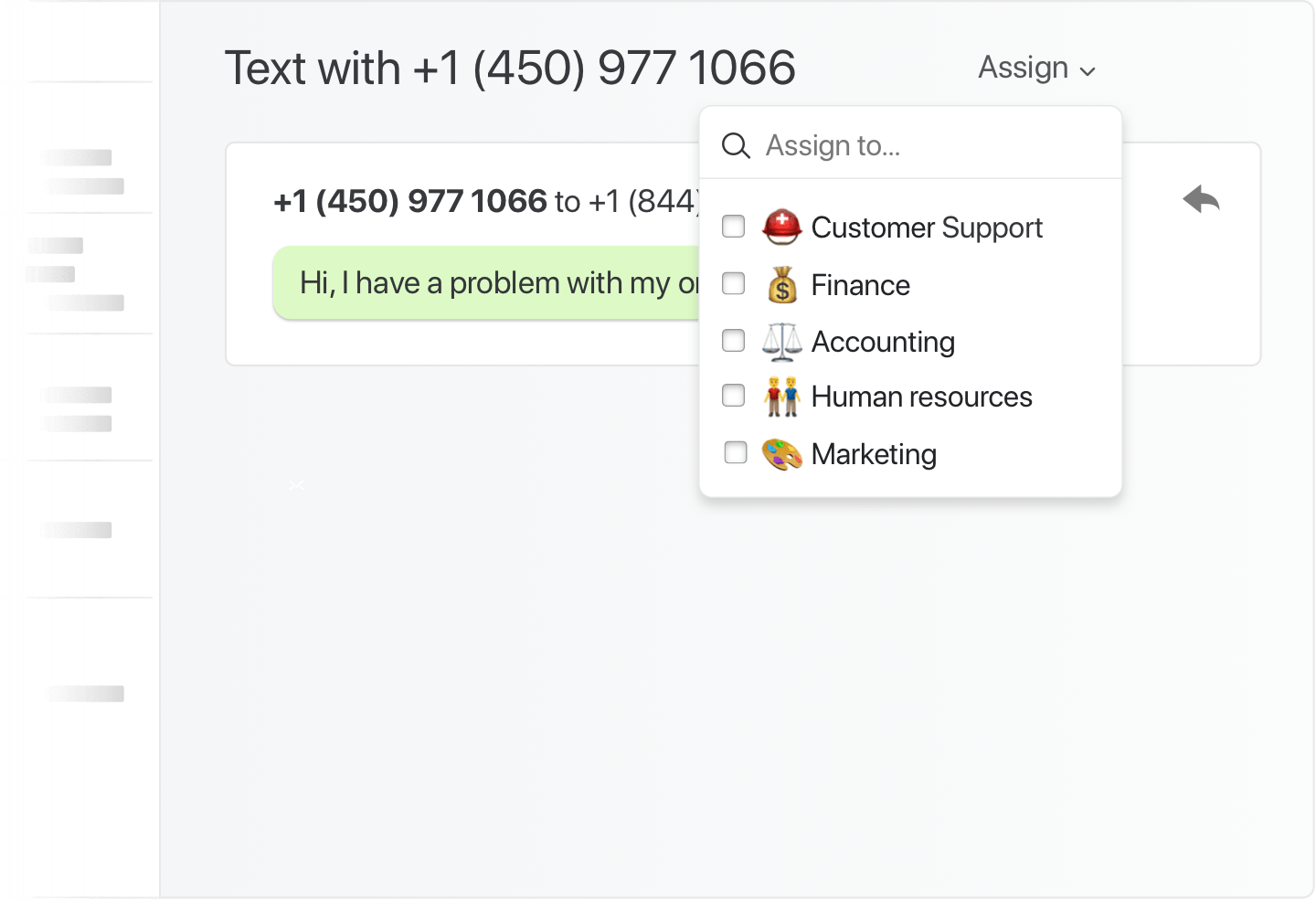 Shared labels. Arrange conversations for your whole organization, teams, or specific people.
Rules. Automate your workflows to save time on repetitive tasks. By building sets of instructions, you can label emails automatically, assign them to a team, or anything you can imagine.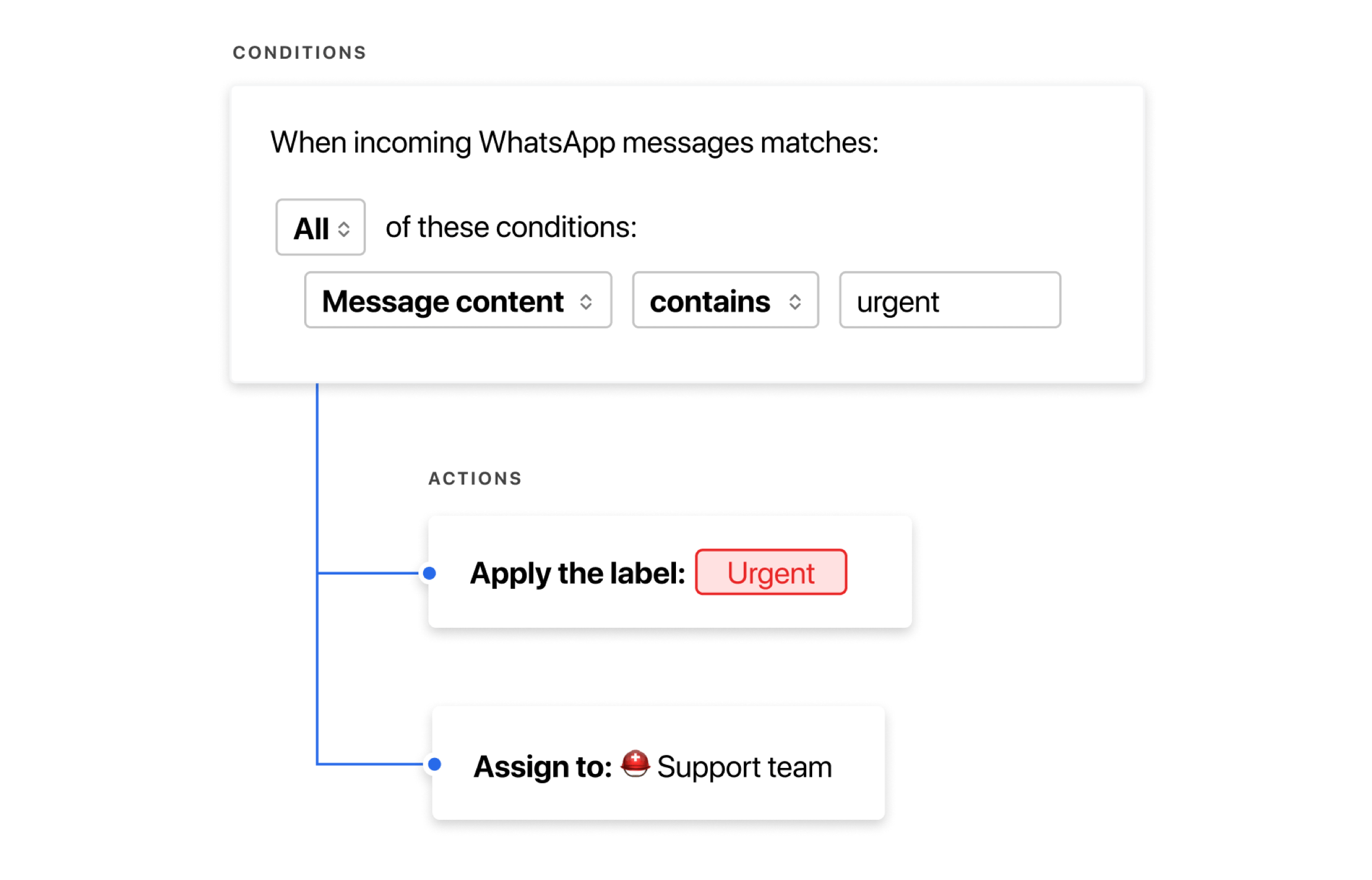 Shared calendars. Quickly reply and schedule meetings, video calls, get reminders about upcoming activities and more.
Undo send. Found a typo or mistake? Get a grace period to undo sending an email.
How does Missive replace your chat app?
Missive offers you a medium to discuss ideas or communicate in a chat format with everyone in your team.
The best part of it is that information never gets lost in endless discussions in #channels. Why? Because every chat is scoped to a specific conversation.
For example, let's say you receive an email about a potential partnership or a lead to a story, and you want to discuss it with a coworker. Then you simply initiate a chat by @mentioning your colleague inside the email.
Another email arrives? Start a new chat in that other email. All exchanges stay where they belong.
You can also create conversations on specific topics outside of an email context, or simply chat in a company-wide, team-specific, or one-on-one rooms.
It's worth noting that you can chat around other channels as well. Want to discuss a tweet with a colleague? You can do that! The same for WhatsApp messages, SMS, Facebook Messenger, Instagram and website live chat.
How does Missive replace your notetaking/to-do app?
There are thousands of note-taking apps out there. All offer different approaches and features to achieve the same goal: Keep notes and to-dos organized, within reach and easy to find.
With Missive you can tackle notes and to-dos with two great features.
Tasks. A task is a comment with a checkbox. It is either completed or uncompleted. A task can be assigned to one person or multiple people.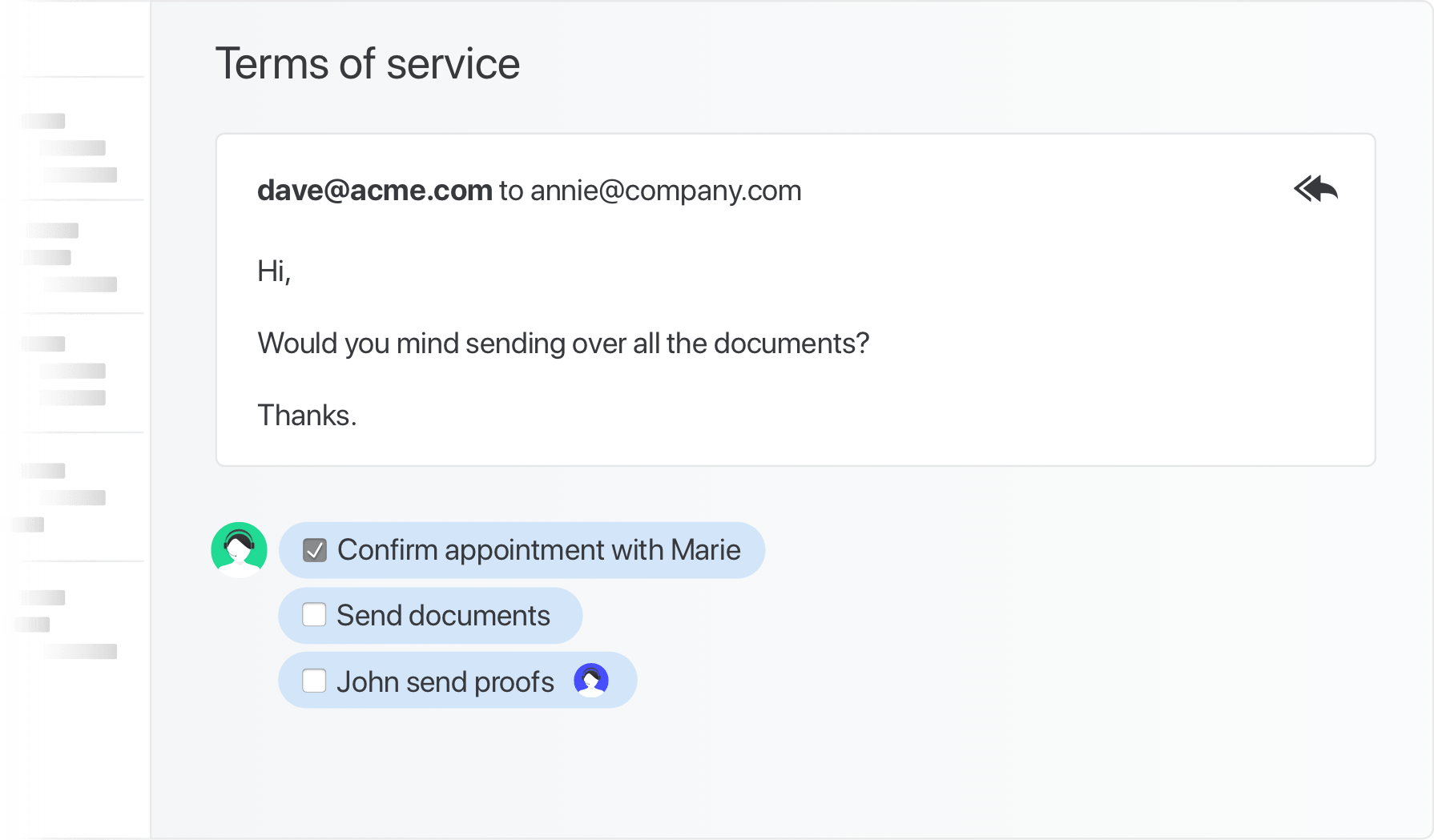 Conversations. A conversation kept private is an ideal place to keep personal notes, links, reminders etc. But you can always create collaborative notes, where people can pitch-in ideas.
And why not combining tasks with conversations? In Missive you can get conversation links and mark them as tasks. With them, you can have long lists, where each item contains a whole universe of information. Try doing that in your current note-taking app.
Missive is awesome, totally changed the way we work as a business. Jonathan Julian | Co-Founder Scratch
Join the 1000+ organizations that have bridged the gap between email and team collaboration and make broken communications a thing of the past.