With the explosion of social platforms, it has become increasingly difficult for businesses to keep serving their customers where they are. Let's be honest… for most, it's a mess of unanswered tweets and Facebook messages.
No more! From now on you can reply to your customer inquiries from Missive whether they come from emails, WhatsApp messages, tweets, Twitter direct messages, Instagram direct messages, SMS or Facebook messages.
SMS
powered by Dialpad, Twilio or SignalWire
With the SMS integration, you will be able to respond to SMS/MMS sent to your managed phone numbers. Using the full collaborative power of Missive will make SMS a scalable and useful customer support channel.
Missive supports phone numbers managed by Dialpad, Twilio and SignalWire.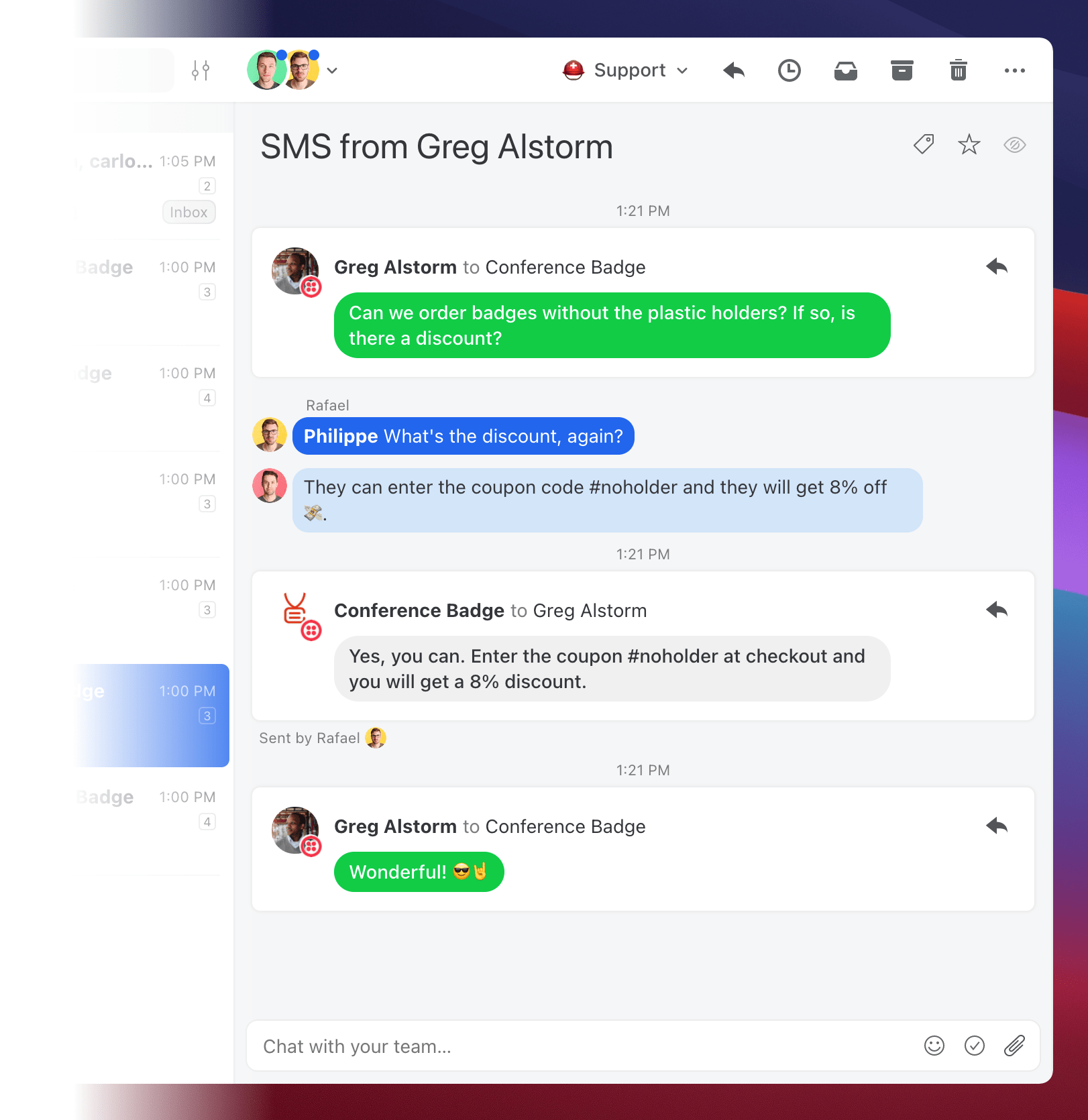 WhatsApp
powered by Twilio
No need to manage multiple phones and devices, with the WhatsApp integration all your team will be able to collaborate around your business WhatsApp number. Learn more
Facebook Messenger
for businesses
Our integration with Facebook will let you import any Facebook page you manage. Once imported, you will be able to swiftly reply to messages people are sending you via Messenger.
We crafted the integration so it beautifully replicates the layout you are used to when using the Messenger app.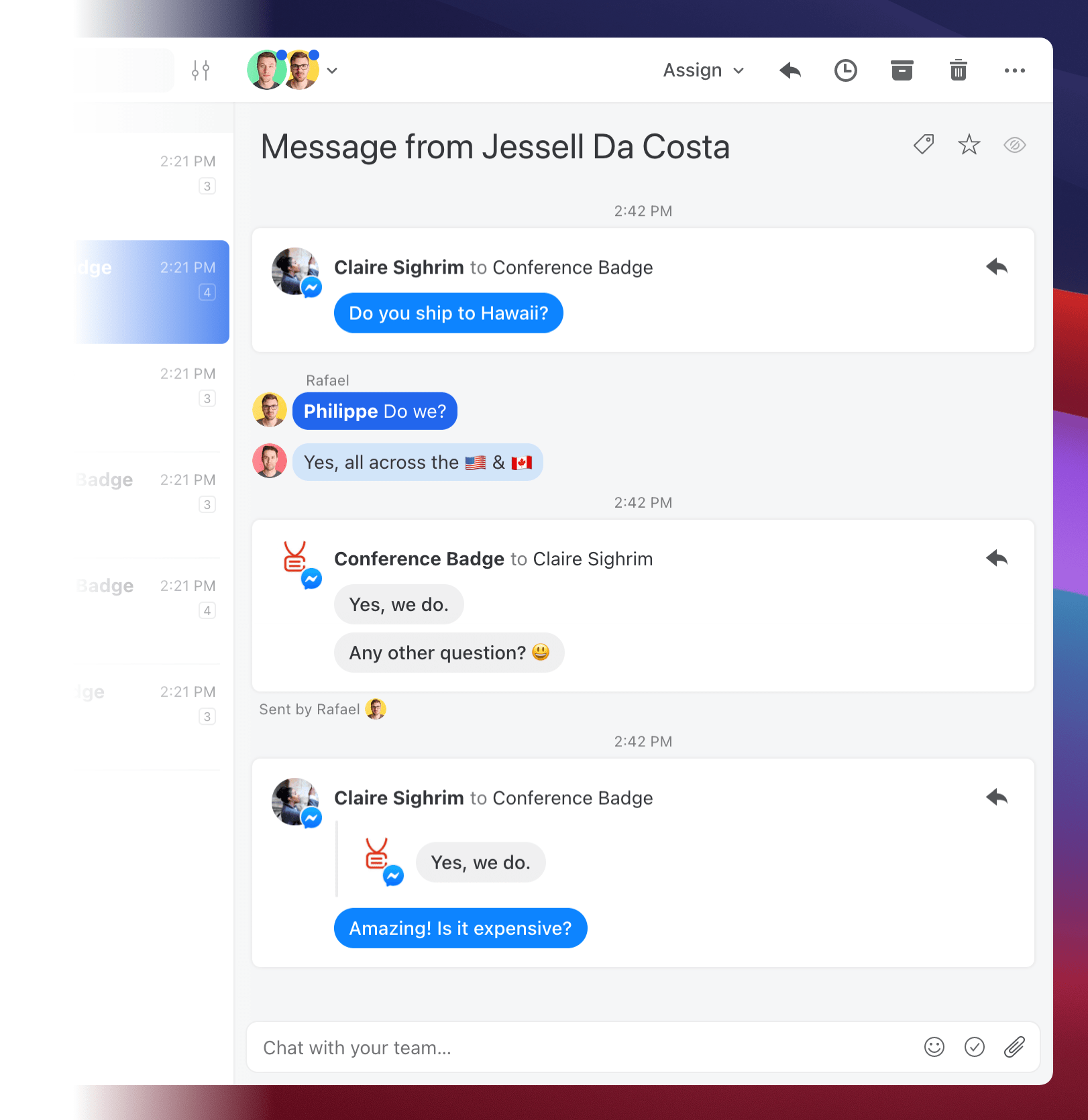 Instagram
for businesses
Once your Facebook account is imported, you will be able to connect your Instagram business account and swiftly reply to messages people are sending your business via the Instagram app.
Twitter
Tweets and Direct Messages
Your team will be able to reply, retweet and like tweets mentioning your Twitter @username. Obviously, all Missive features are available like you would expect: assignment, comments, collaborative tweet editing and more.
You can also reply to direct messages (DMs) sent to your account. The interface beautifully adapts to tweets and direct messages so there is no confusion regarding whether the conversation is private or public.
Sharing options
You can share access to these new accounts with anyone in your team. Just like with email accounts, you can choose between two different flows to consume new messages: Inbox and Team Inbox. Learn more about sharing and delegation here.
Last updated on October 27, 2021