Daylite is a powerful CRM system for Apple users that combines project and lead management. iOSXpert
Daylite Integration
iOM – iOMailAssistant for Daylite
Created by
The Daylite integration will let you see your contacts, objectives, and activities right in the context of your Inbox. You can also create and edit all of those from within Missive. All your changes will be synced between the two apps. From Daylite you can use templates to create new emails or reply to existing emails in Missive.
The integration also lets you quickly add received emails to Daylite with one click. In addition to that, you can transfer attachments and appointments to Daylite.
You can quickly share the integration with the rest of your team through your Missive settings.
Like all features in Missive, the Daylite integration works on Mac, iPhone, iPad, and in the web version.
Log into your iOAccount
To use the integration you need an iOAccount.
In the following HelpCenter articles you can learn, how to set up the integration:
Create contacts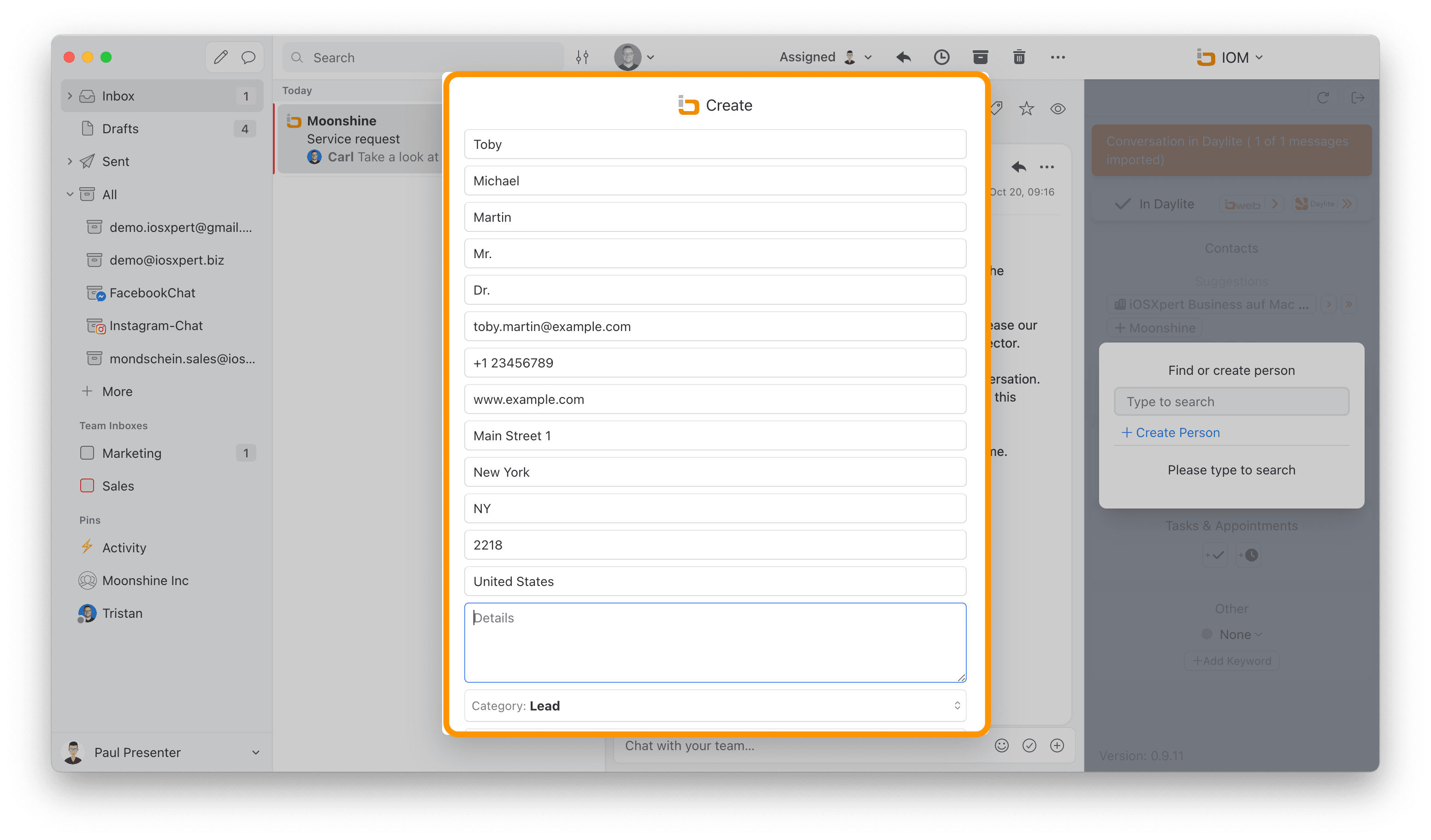 Link to existing contact
Create activity
Create Projects or Opportunities
Set up Missive integration in Daylite
Open conversation
Getting started
Learn more about using Missive with Daylite in this free Academy courses.